I recently replaced the vertical rubber seals on my 82 300CD. Here are some pictures and info.
You can see in that last one the curve that the old parts take on when sitting there. It also gives an idea of the profile of the track that the rubber sits in.
Because of the track profile, I found it easiest to pry out the rubber - pulling straight out.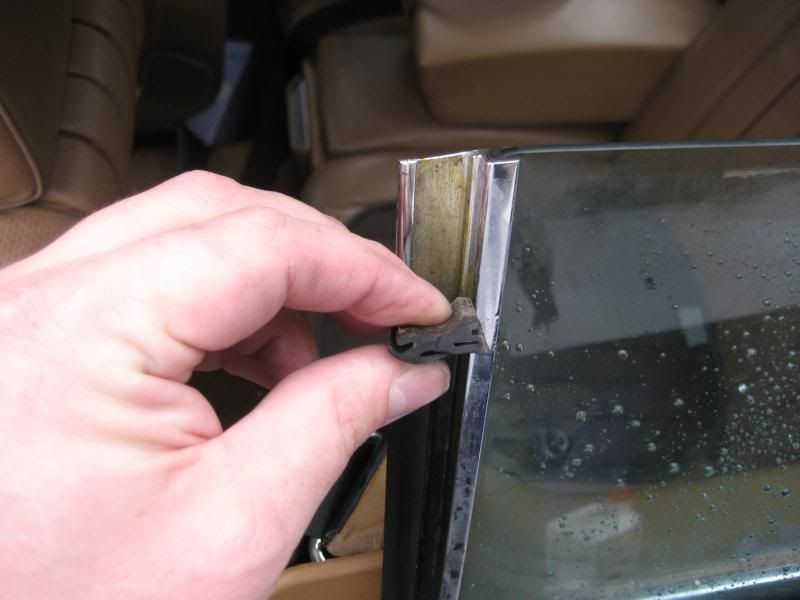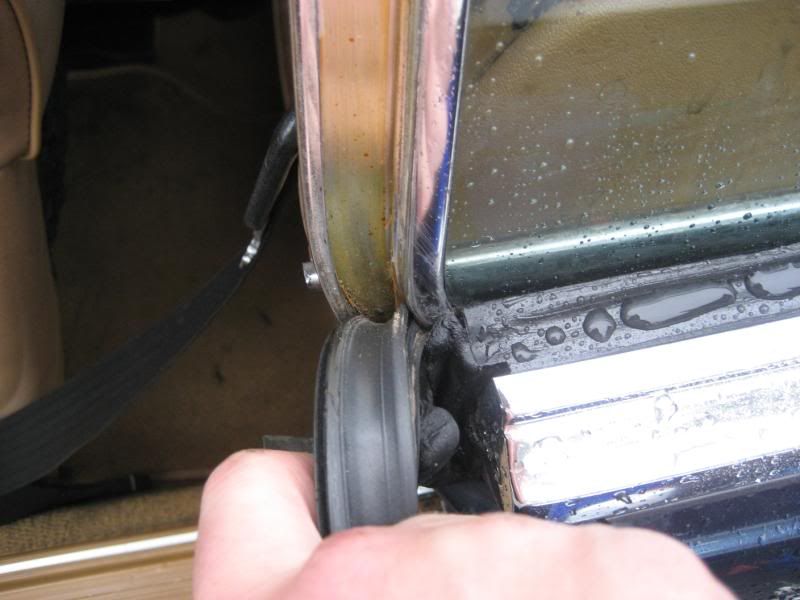 A worn one is in far worse shape: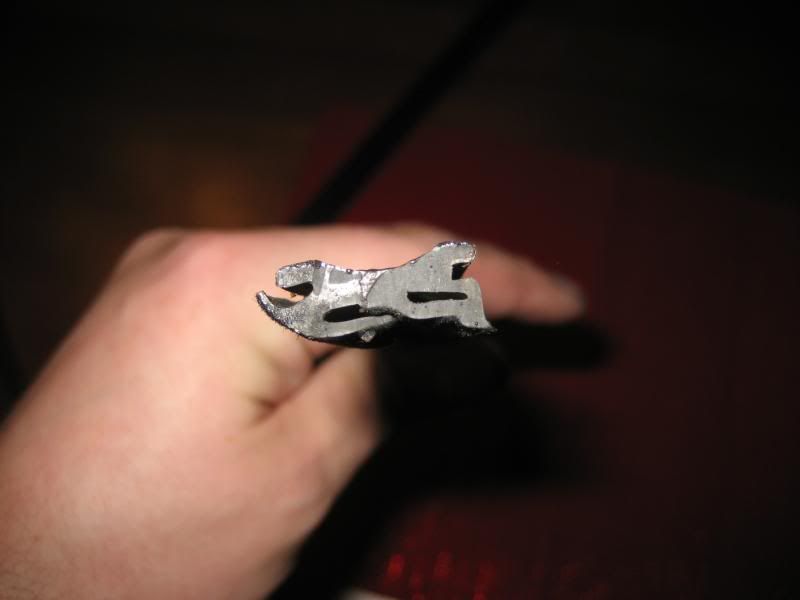 To reinstall, I tried a few ways. Because of the curve on the bottom of the window, some rolling up and down is necessary.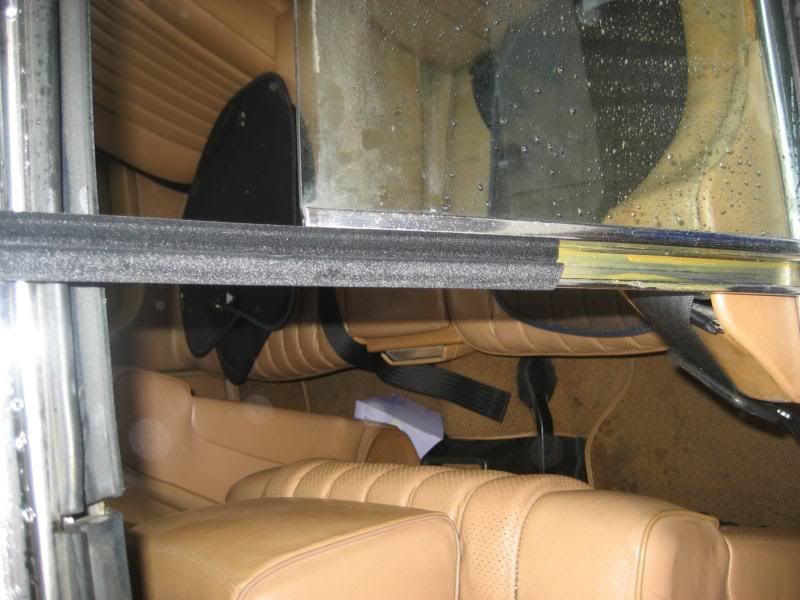 I tried to slide in on the lower half first (to make it easier to bend the rubber), but it is too difficult to force in the rubber to the two tracks on either side (that hold the profile of the rubber into the metal design). The best bet, I found was to slide it in, up and down, until I could work it all the way to the bottom. Because of the curve, it took a few tries to work the rubber - perhaps just by forcing it to get a bit more flexible.
It is easiest to start with the window rolled down halfway. Then proceed to roll it up, so you can access the track as close to the bend as possible. It is important, BTW, to remove the chrome cover endcap to access the lowest part of the window.
You can't slide the uppermost two inches or so into the track, but it is a short enough run to be able to flex the rubber and get it to bend into the track.
I will say that I think they originally used some adhesive, as there is a residue in the track. I did not. The residue increases friction a bit, and once in, it holds well. We will have to see how a year of rear window use does though...
Hope this is of use to somebody. Contact with the glass is far better.