Self etching primer on the ground seam. Due to time constraints I will have to use body filler later to smooth it all out.
Note the welded exhaust tip.
The wheel well with some product placement of the undercoating I used.
The lower seam all sealed up.
Looks okay - from a distance.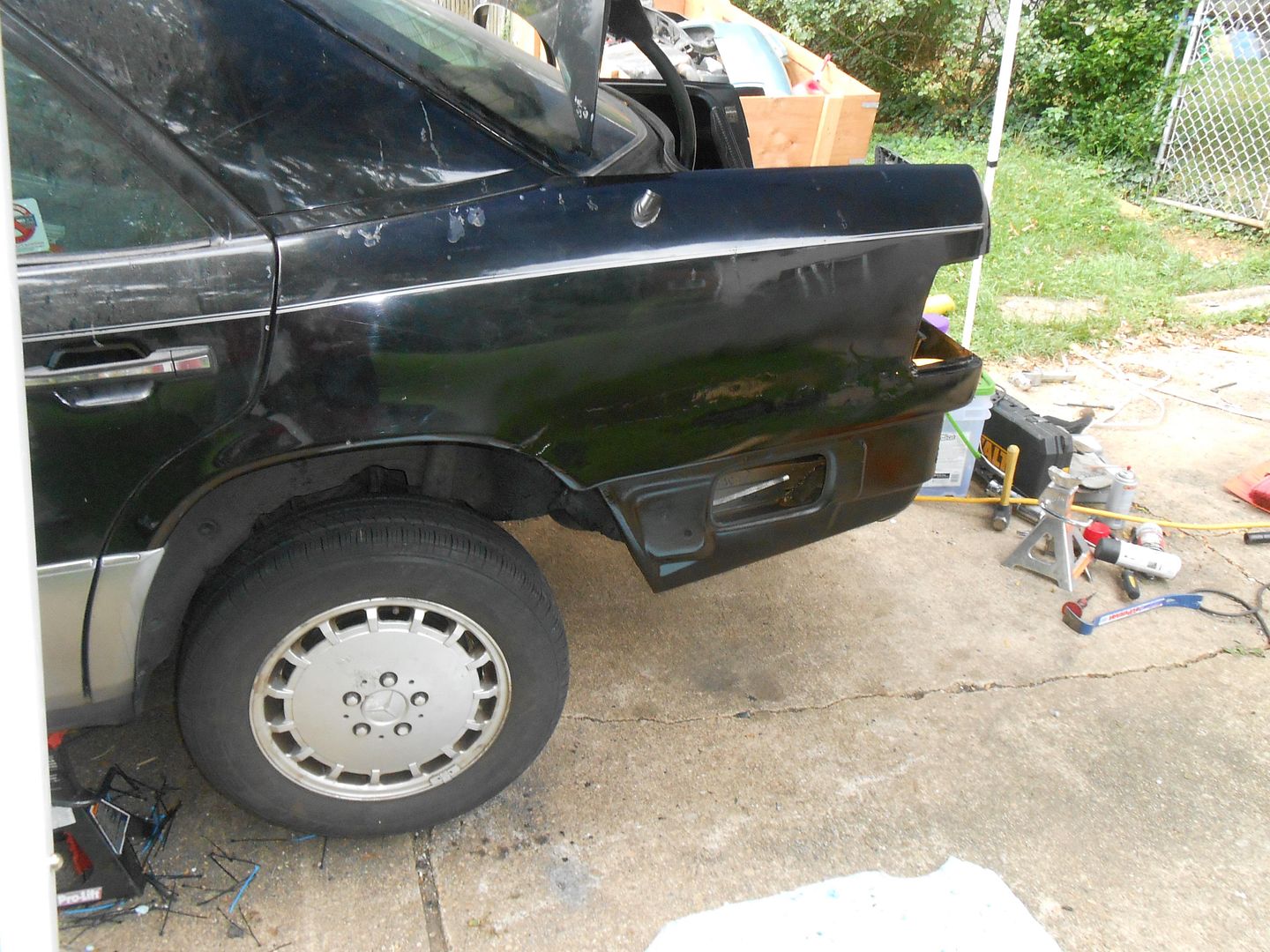 All painted black, where you won't see it anyway because of the bumper.
Here is the interior with the new piece welded in - no more gaping holes!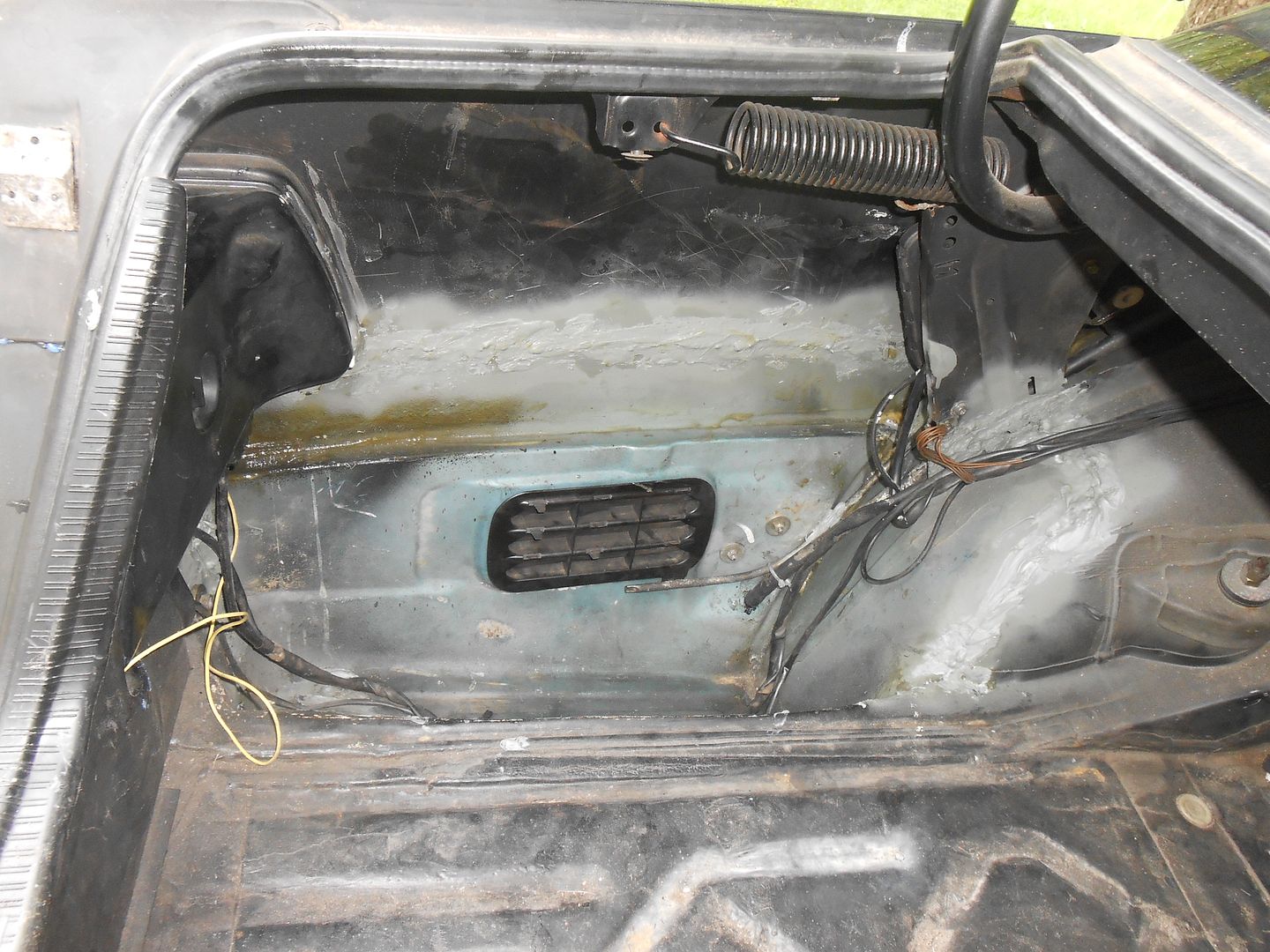 Of course it all covers up nicely anyway.
The obligatory crud shot.