Mine doesn't, or I can't find it anywhere. I'm in the process of tracking down vacuum leaks because my transmission shifts kind of rough from 1st to 2nd, and my door locks don't work either. So I went to the pictorials at dieselgiant and other certain website that gets censored here for some reason, and they both talk about this valve. Dieselgiant has pics of it too: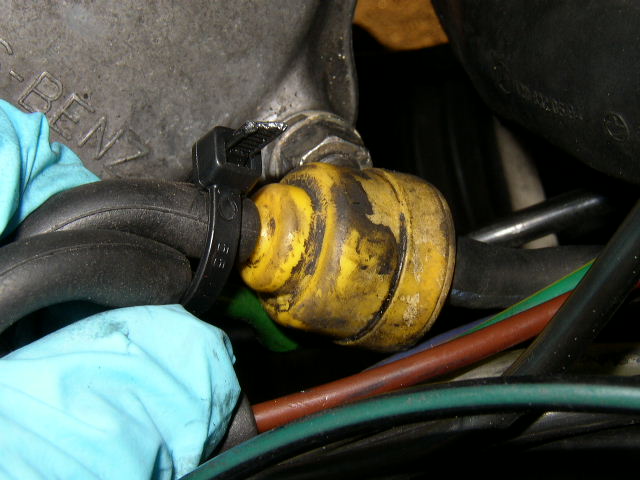 I just can't find it, so either my vacuum system is somehow re-routed, or an '83 300SD doesn't have it. Anyone knows?
__________________
[/SIGPIC]~cirrusman
1983 Mercedes Benz 300SD -
Wife calls him "Chitty Chitty Bang Bang"
[SIGPIC]
1983 Toyota Tercel
(Tommy, The little Toyota that could)
1965 Ford F100
(Grandma Ford)
2005 Toyota Sienna
(Elsa, Wife's ride)
Gone:
1988 Toyota Pickup
2004 Subaru Outback
1987 Cadillac Fleetwood Brougham
1986 Volvo 740 GL Station Wagon - Piece of junk.
1981 Volvo 242 DL 2 Door - Hated to see it go. R.I.P.

1987 Pontiac Fiero GT