Good idea! On the last one I used a generic 90 deg brass fitting and new hose end. I saved all the old hoses and ends so I can begin work without tearing into the car.
A picture of the new setup:
Here's the old parts: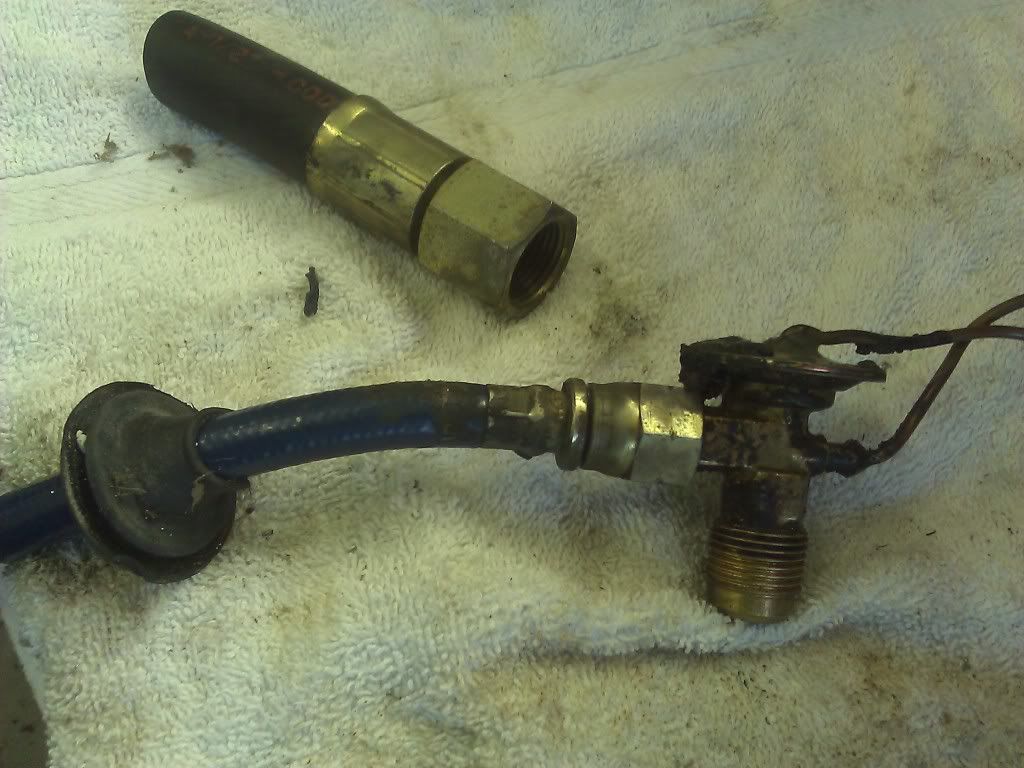 The evap outlet is a male flare and the inlet is a female. Kind of strange that the 116's use flares on the rec/drier/condenser and at the evaporator while the parts close to the compressor use O-rings. Did they go to all O-rings on 126's?
Notice that the hi side hose is a reduced diameter hose. I think I can re-use the low side hose but I'd need a reduced diameter die to crimp the hi side.