I am in the middle of diagnosing a no-start situation in my 300SD. I noticed all the connections were dirty and some corroded.
Long story short, I ended up cutting all the wires off of that terminal block on the right hand side mounted to the wheel well. It was heavily corroded and I couldn't get any of the screws out.
Now I need a new one. My issue is not figuring out which wires go where, but inside the terminal, which "bank" connects to what. (e.g., it looks like #3 and 4 are connected).
Here is roughly what mine looks like.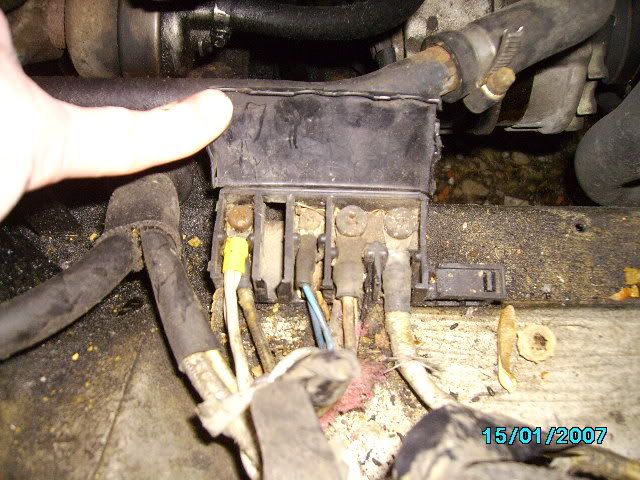 Does anyone know:
1) Where I can get the part (126 540 00 69--it seems like nobody has it.)?
2) How I could go about building something similar to it?
Thanks for the help!