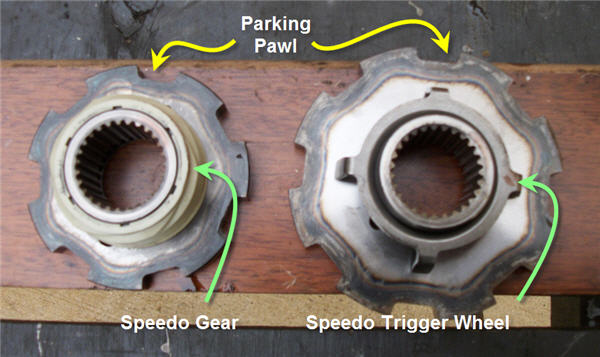 The left is the parking pawl for the 722.4 with the mechanical speedometer, while the one on the right is the one from the 722.3 with the VR trigger wheel (note the 4 tangs that the sensor reads)
I'd be looking for something somewhat similar, but I don't see it in the diagram. It's possible they are using the parking pawl as a trigger. The '85 Cali 617s pull the tach signal off the flywheel teeth so it's possible that there is some double duty thing going on.
It's also possible that there is no speed sensor on the tranny. If the car has ABS it's likely that they're taking the speed signal off the ABS sensor in the wheel.