08-24-2015, 05:03 PM
Registered User

Join Date: Jul 2011

Location: San Diego County, CA

Posts: 2,736
Fuel Filter Change
---
I started on the cosmetic project to replace the fuel lines on the Diesel SL with steel braided lines. If you've followed the project at all you may recall that I've got a fuel pressure gauge installed so I can monitor in real time any drop in fuel pressure that would portend a filter beginning to clog up. So I've been in no hurry to change any filters though, I thought it might be prudent to replace the primary filter while replacing the fuel line. The filter looked pretty good in the car. I've got approximately 85k miles on these filters having never changed them except after doing a diesel purge approximately 5k miles after I got the car on the road (92k miles on the swap now).




I opened up the filter with a dremel to check the condition and found just a few bits of debris.




Here is the new supply line where I modified the filter and the connector to take -6AN fittings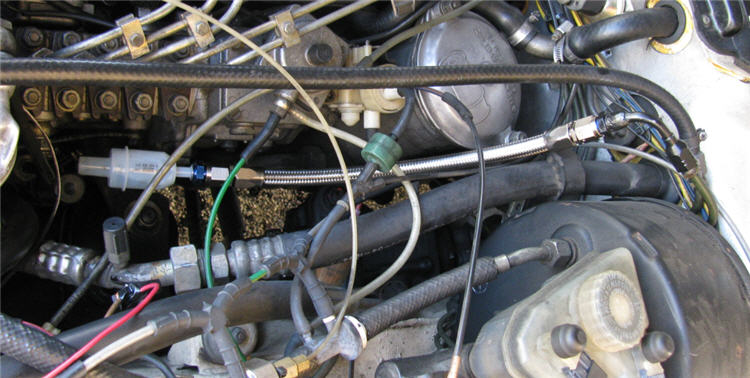 I'll do the other line here shortly but need to get on the lathe to modify the fitting for the return line.

Again, these are just cosmetic additions to the engine - there is no rational reason do do this mod.

I'm convinced that the secret to clean filters is driving the car a lot and getting good clean fuel. I have a local station that I get all my fuel at while in town and while on the road, I exclusively use high-volume name-brand truck stops for fuel.
__________________
Current Stable
380SL (diesel)
Corvette C5
Manx
Baja Bug
F350 Powerstroke
Auburn Boattail Speedster replica