03-07-2019, 09:50 PM
Now Y2K Compliant

Join Date: Jul 2003

Location: Houston, TX

Posts: 4,200
Fourteenth Annual Texas MB Owners' GTG - Saturday, April 27, 2019
---
RSVP at the following Evite link: http://evite.me/WDnBxp6bys

Mark your calendars for Saturday, April 27, 2019 and meet me in Centerville for the Fourteenth Annual Texas MB Owners GTG!

We'll caravan in from our various cities for lunch at Woody's Smokehouse on the Northbound side of I-45 in the reserved dining room. Woody's will reserve parking for us in their large lot on top of the hill and just to the side of Woody's. After lunch, we'll head to Fort Boggy State Park for the Show and Shine. Admission to the park is $3 for adults, free for children 12 years and younger.

NEW for 2019
You'll have the option to pay admission to the park in advance on Texas Parks and Wildlife's new reservation system. However you can't reserve a day pass online any earlier than a month before the day you want to go, and you will need to create an account to do so. So, if you want to pay admission in advance after March 27th, head to Texas Parks and Wildlife's website, create an account if you haven't done so and pay for your day pass in advance. Or pay the old school way in person if you wish.
Fort Boggy Online Reservation Link (Ready After March 27th): https://texasstateparks.reserveamerica.com/camping/fort-boggy-state-park/r/deDetails.do?contractCode=TX&parkId=1200074

We'll hand out awards at the Show and Shine based on People's Choice voting. The categories are Best Vintage Model (pre-1990 vehicles), Best Young Classic (1990-99), Best 2000-2009 Model, and, Best 2010-present Model.

If you want to bring parts to sell or trade, please feel free to do so.

Let me know if you're coming so I can let Fort Boggy know how many to expect. Reply to this thread and on this evite link: Invitations, Free eCards and Party Planning Ideas from Evite

Departure Points:
(If you are coming from a town not listed below, (ex: Beaumont, Tyler, etc...) and you are interested in setting up a caravan if you expect 2 or more other vehicles to come along, send me a private message so we can get something set up. Keep watching this list to see if any other cities get added.)

Austin (Round Rock)
Dell Diamond
3400 East Palm Valley Boulevard (US 79)
Round Rock, TX 78665
Meet at 9:15am, depart at 9:45am

Location of Dell Diamond: Dell Diamond - Google Maps
Route from Dell Diamond to Centerville: Dell Diamond to Centerville - Google Maps

DFW Metroplex
Love's Truck Stop
2500 S I-45 (Exit 272, Fulghum Rd. Exit)
Hutchins, TX 75141
Meet at 9:45am, depart at 10:15am

Location of Love's Truck Stop: 2500 S I-45, Hutchins, TX - Google Maps
Route from Love's to Centerville: Dallas to Centerville - Google Maps

Houston
Cracker Barrel
14765 North Freeway (Exit 63, Airtex Dr. Exit)
Houston, TX 77090
The Houston group will assemble in the section of the Cracker Barrel parking lot closest to the Holiday Inn Express.
Meet at 9:45am, depart at 10:15am
Location of Cracker Barrel: 14765 North Freeway, Houston, TX - Google Maps
Route from Houston to Centerville: Houston to Centerville - Google Maps

San Antonio
HEB
17460 IH 35 North (Exit 175, Natural Bridge Caverns Rd. Exit)
Schertz, TX 78154
Meet at 7:30am, depart at 8:00am (note: this caravan will meet up with the Austin caravan at the Dell Diamond in Round Rock at 9:30am)

Location of HEB: HEB, - Google Maps
Route from San Antonio to Dell Diamond : San Antonio to Dell Diamond - Google Maps
thence...
Route from Dell Diamond to Centerville: Dell Diamond to Centerville - Google Maps

Woody's Smokehouse
Woody's Smokehouse - Home - The World's Best Beef Jerky



Fort Boggy State Park
TPWD: Fort Boggy State Park
Map of Fort Boggy:http://www.tpwd.state.tx.us/publications/pwdpubs/media/park_maps/pwd_mp_p4503_146.pdf

Pics from the last few meets: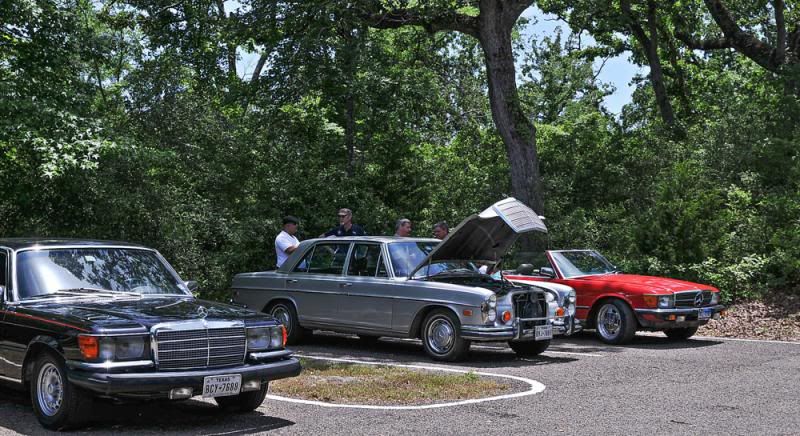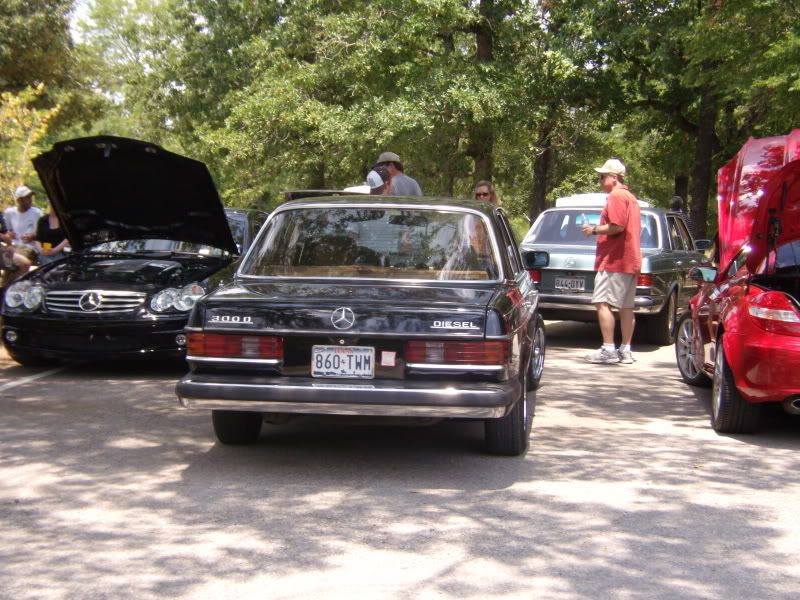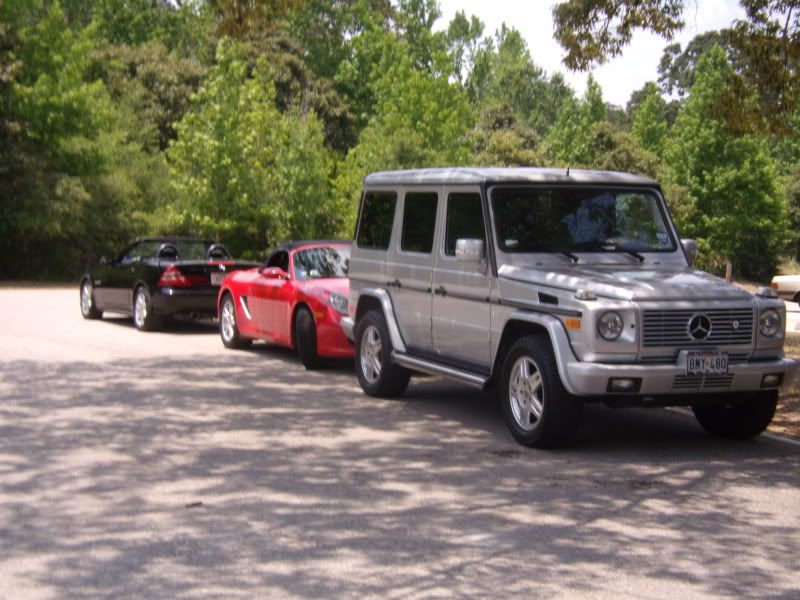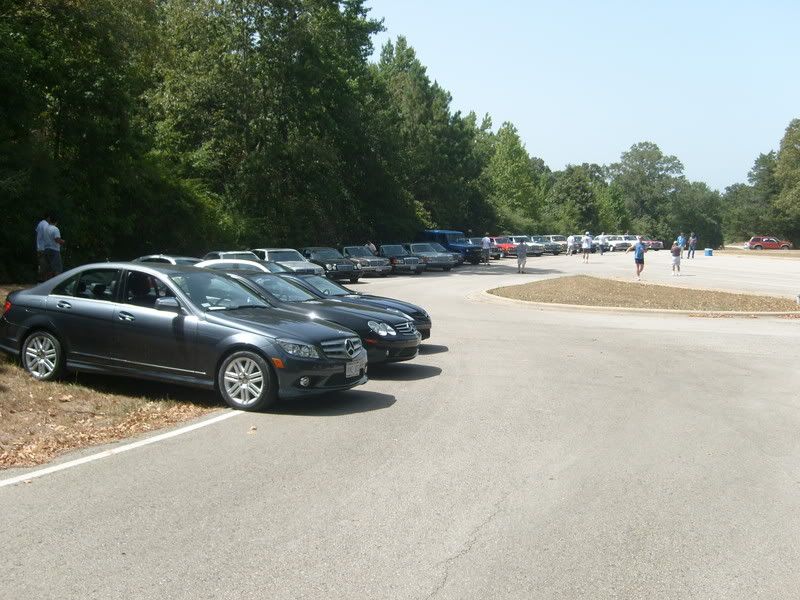 __________________
Current Vice-President of
MBCA|Houston
81 MB 300SD, 82 MB 300D Turbo (sold), 04 Lincoln Town Car Ultimate
Sooner or later every car falls apart, ours does it later!
-German Narrator in a MB Promotion Film about the then brand new W123.
---
Last edited by H-townbenzoboy; 03-07-2019 at

10:46 PM

.