I am selling my two W107 Mercedes Benz Automobiles. If you have any questions call me at (310)433-4625.
1982 Mercedes Benz 380SL Roadster 2DR Convertible Classic! $3900
2-Door. V8 with automatic transmission. Interior is blue. Bucket seats, AM/FM/CD custom stereo, anti-lock brakes and cruise control. 159,000 Miles. White with white hard top and blue soft top. Power brakes, windows, and steering. A true classic! Air conditioning works! Working radio! Located in Van Nuys, CA 91401.Serious callers only (310)433-4625.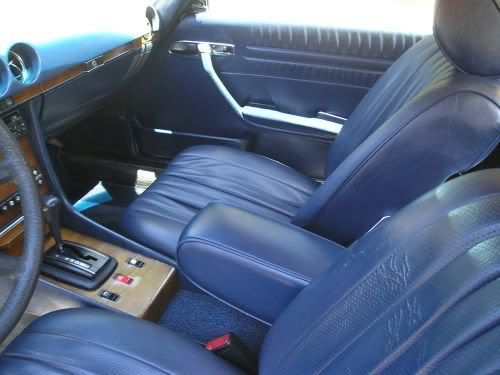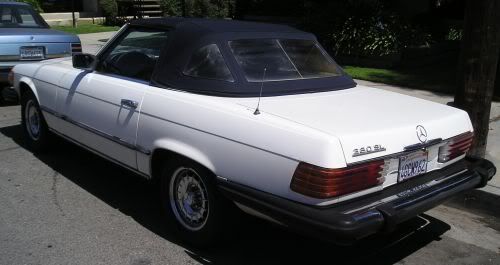 Check out the pics! 1988 Mercedes Benz 560SL Excellent Condition! $11500
I bought the car with intentions of keeping it forever hence all the work I have done; about 1 1/2 years ago but now have an opportunity outside of CA which I can't refuse and can't take it with me so I am selling it with a broken heart, really :-( In addition, I drive it on the weekends only as it was bought to be my fun car. VIN # WDBBA48D3JA078464
- 176,000 miles
- One car owner (I am the second)
-custom rear seats which are very rare in this model. this is the only car I have ever seen with the back seats. they are removable.
- new chromed original rims (I had the original ones re-dipped)
- new clifford alarm system with radar sensor (if someone reaches their hand in car when the windows are down or the hard top is off even without touching anything, the sensor will go off. this is designed for the months when the hard top is stored and it is a convertible. Keeps people from trying to reach in.
- full tune up done to include:
new spark plugs and plug wires*
- new Mercedes symbols and lettering front and back
- new floor mats
- new tires
- new front and rear brake pads
- new water coolant reservoir with new breather hose and drain hose
- new front and rear shocks
- many hoses replaced because they were getting old (if it looked old or sort of cracked, they were replaced
- clay waxed and buffed and fully detailed 2 months ago
-
oil change
differential oil change
transmission service
radiator flush, etc.
The car is located over in the Fairfax District 90036. Serious callers can call me at (310)433-4625.