04-05-2017, 08:13 PM
Rogue T Tolerant

Join Date: Jul 2009

Location: North America

Posts: 1,582
New 380SL owner
---
Hello everyone,

Reposted from BW. I recently purchased an 84 380SL with 213k miles. I bought it with the hopes of turning it into a daily driver.

Here are some pictures!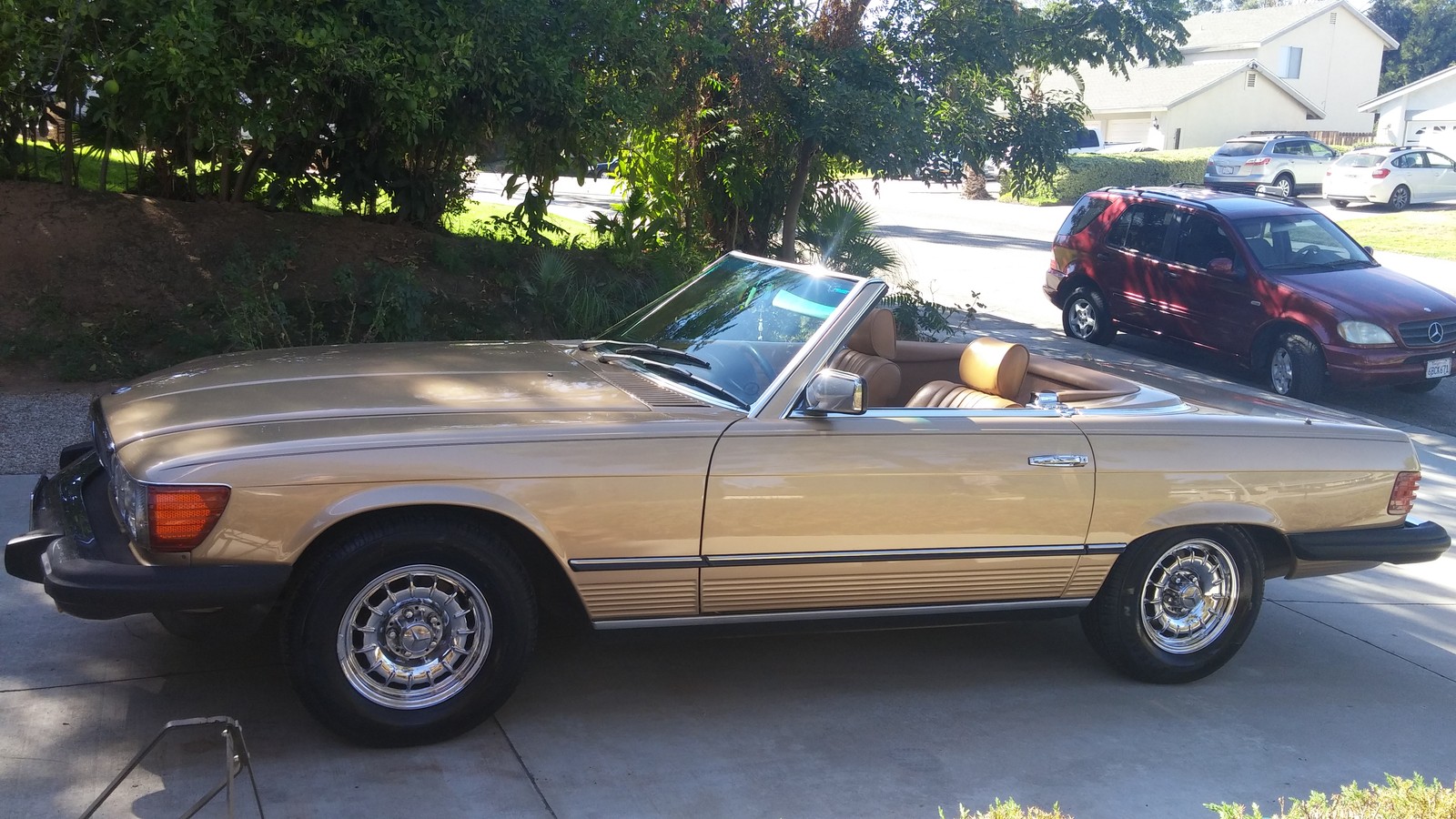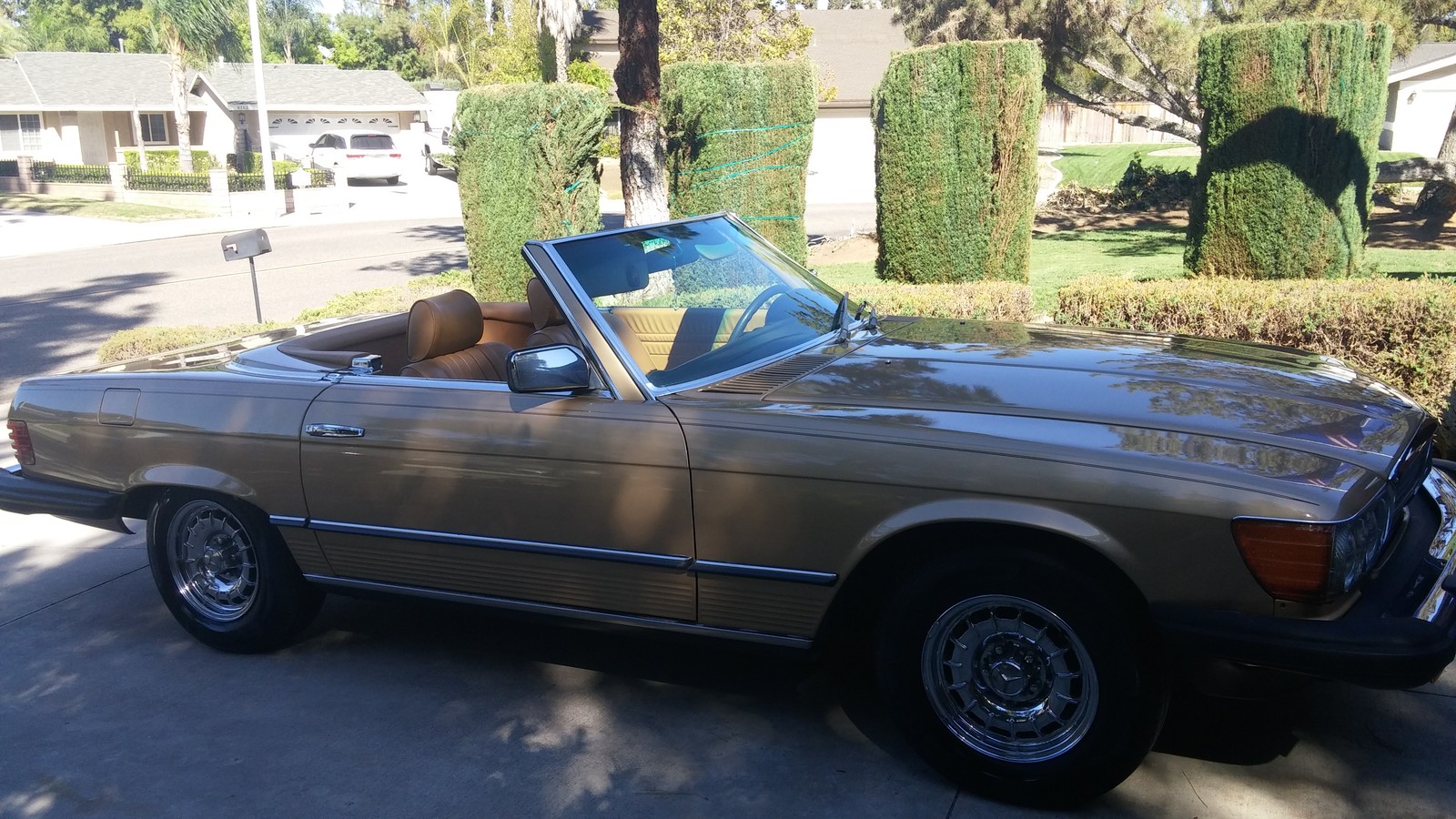 The good about it:

The previous owner restored a lot of the interior. I'm pretty sure it was repainted with the same gold color. Engine was rebuilt about 15k miles ago (with receipts) which made me happy as a clam! This is probably the nicest car i've ever owned. I get a lot of compliments on it. It's a Cali car so no rust.

The bad:

Lot of electrical problems. I had a b!tch of a time figuring out how to get the cruise control and fuel gauge working. I eventually got the CC working by reflowing the solder and I also resoldered a broken wire in the fuel sender which seemed to have fixed it. However i've already driven about 75 miles and the dang gauge still reads full. I'm curious if it will go down once I push over 100 to 150 miles.

The PO, who I occasionally curse his name, drove the car as a "sunday driver". Once I managed to change the motor oil, what came out was a nasty shade of black/green. Put in some proper 15w40 rotella and the car cleaned itself right up. Also changed out the differential fluid too which was probably never changed since the factory.

I also need to change out the PS and transmission fluid as well. Especially considering the color of the other fluids I pulled.

From my other post, I have the brake wear indicator popping up so new pads all around. The car also needs new shocks which I have. Looking forward to doing that tomorrow.

The super bad:

Is this the notorious subframe I keep hearing about on these cars?


If so, I think I see a hair line crack starting to make it's way across




I need some good news with this car. Does anyone know of a dealer who would honor the recall on a 380SL (I know, not covered). I need some good news with this car.

On the bright side, i'm forward to meeting you guys during the GTG in westwood in a few weeks!
__________________