Hello,
I have a 1998 S320 where I cannot get the lumbar support to
function. Since this has not ever functioned in my possesion of
the car, I do not know if the rest of the system after the PSE pump is faulty
or not (bladders in seats, switches, lines and reservoir in trunk).
My problem is, that I do not get the PSE to pump on that line at all.
All other functions of the PSE, like Central locking, head rest release,
trunk handle retract, A/C Rest supply works fine.
I have even dismanteled the PSE pump (great device:-)!)
to see if there was any obvious faults like stuck piston, etc;
(click on it to get a larger one)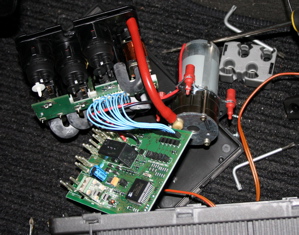 This is a more closeup of the switch for the MCS (lumbar) pressure.
When pressure is reached, the piston slide down and opens the contact
under det disc;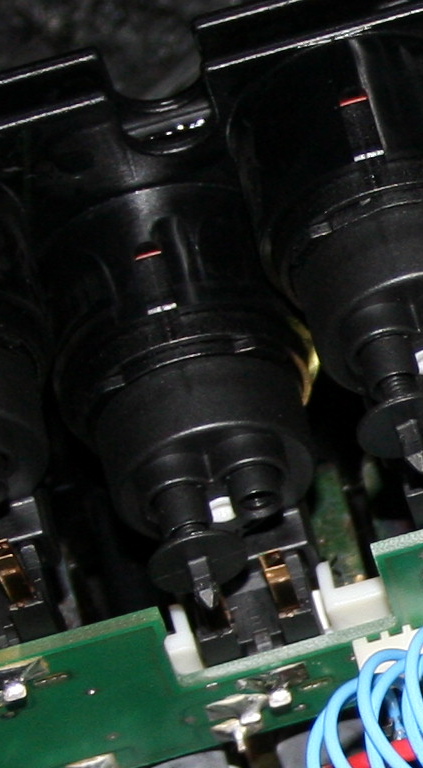 There seems to be nothing wrong with the mechanical operation
of that switch, but like I said, I cannot get the pump to operate
at all. I know that the PSE is connected to the diagnostics module,
but sould not the error code (if the problem is a error code) be gone
after I have disconnected the battery? Or is the diagnostic module
telling the PSE pump not to operate the lumbar? Do I have to get
a dealer to enable it?
I think the lumbar pump should be active 4 seconds after the engine is
turned on? Or after ignition is turned on? As I can see, no other electrical
switches regulate the lumbar?
br,
syljua
W140 S320 1998