03-17-2000, 02:07 PM
Retired Webmaster

Join Date: Mar 1999

Location: Johns Creek, GA, USA

Posts: 5,013
Car: 1956 Mercedes-Benz 190 SL
Owner: Charles Van Doren
From: St. Louis, MO

Specifically built for auto show display and public relations.
Sold for one dollar to Charles Van Doren in 1956. Mr. Van Doren was, at the time, a nationally known television "Quiz Show" star. This is the only 190 SL ever built with the paint/leather combination as you see it – OB534 red paint with white leather piped in red leather. Includes all accessories, plus luggage. This 190 SL is still owned by the Van Doren family.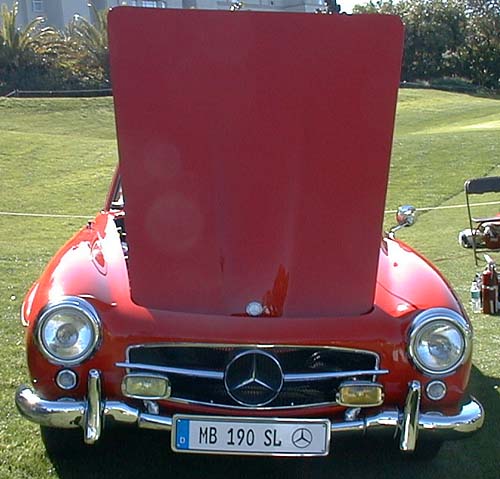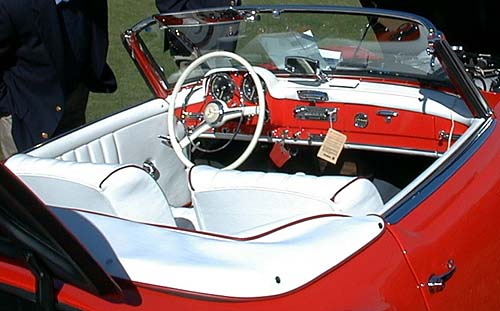 Photos by Bill Wood
2000 Amelia Island Concours d'Elegance
Nikon 900S
------------------
Bill Wood - Webmaster
MercedesShop.com, LLC

[This message has been edited by Webmaster (edited 03-18-2000).]