I have a couple questions about the type of seating used in the 1984 380SE.
I have been told that there was no use of Perforated leather inserts prior to the second Gen cars, but according to the PO of my car the rear seats are the original ones that came in this car. They have the perforated leather inserts in the seats. they are the type that DO NOT extend up and over the top of the seats, under the head rests(front)but are the true insert type.
I am wondering if this type of seat was offered as an option in Feb 1984.
My front seats have been redone 12 years ago. i thought that the fronts and rears were redone, but PO says no just the driver and passenger seats were redone.
In the seat cover ads they are the type that must be removed from the seats for patterns, if this is any help. Also in the readout of the car they are listed as "nappa" two color Orion Gray. The inserts are a bit darker than the surrounds.
I ask these questions as I cannot find used seats that look like mine.
Thanks in advance.
Driver's seat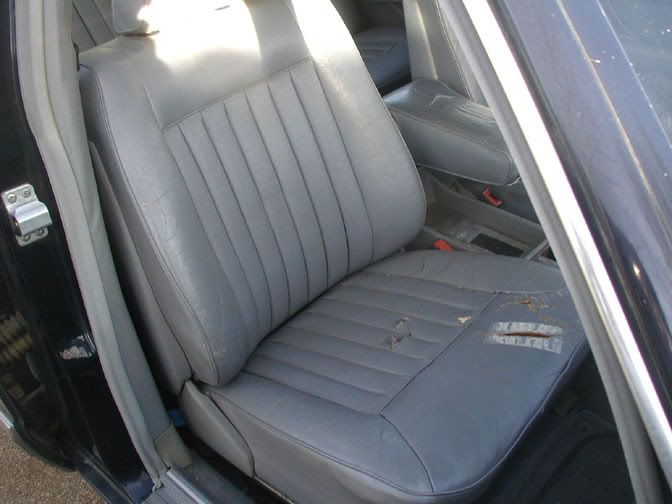 Passenger seat
Rear seat