General Heinz Guderian was one of the most able Reich tank commanders in World War II and lasted to 1945, when he argued with Hitler personally over battle tactics...
A car like an '83 300SD is a fitting name for the car - one well worth restoring, as its safe, comfortable, iconic, timeless and its cast iron diesel engine normally will run far in excess of 500,000 milers *IF* given proper care and maintenance.
All of this in the sexy looking the short wheelbase Bruno Sacco designed iconic body style that can never, never be mistaken for ANYTHING other than a Mercedes Benz, and is one of the truly unburstable w126 automobiles built to the cost no object standard of build quality of Mercedes Benz "the best or nothing".
Amazingly over-engineered, it is nonetheless easy and a delight to repair, as everything is logically placed, and parts, when not obtainable from junkyards, can be bought from the Mercedes Benz Classic Center,
~~~
Water in the trunk is one of the few problems in these cars; I had it back in 1996 in mine, and the dealer in San Francisco, (where I lived and worked back then) was unable to repair it. I took care of it elsewhere finally.
To locate the source, successfully, have your girlfriend climb into the trunk, with a flashlight in hand, close the trunk and spray a garden hose full-on at the trunk and rear window, and the flashlight will illuminate and then identify exactly where the water is entering the trunk.
So long as the car isn't hopelessly rusted out, or had the suspension/body badly tweaked in a major freeway pileup, this is indeed the car to restore and enjoy.
It can even be upgraded to look "euro" (FAR BETTER LOOKING THAN THE U.S. VERSIONS of the w126) and European parts -- such as bumpers and lights -- are not too hard to find in good condition - in California yards, anyway.
As seen here, this '84 300SD below has the lights and bumpers! It belongs to PeachParts member "SirNik84" and was his grandmother's before his - a family car from new, in the Sacramento area - but now with far over 400,000 miles on it...and 6the Lorinser style chrome wheels formerly on my 560SEC I gave to PeachParts member "iwrock" who passed them on to Nik who restored them and put them on his 300SD.. (photo courtesy of iwrock.)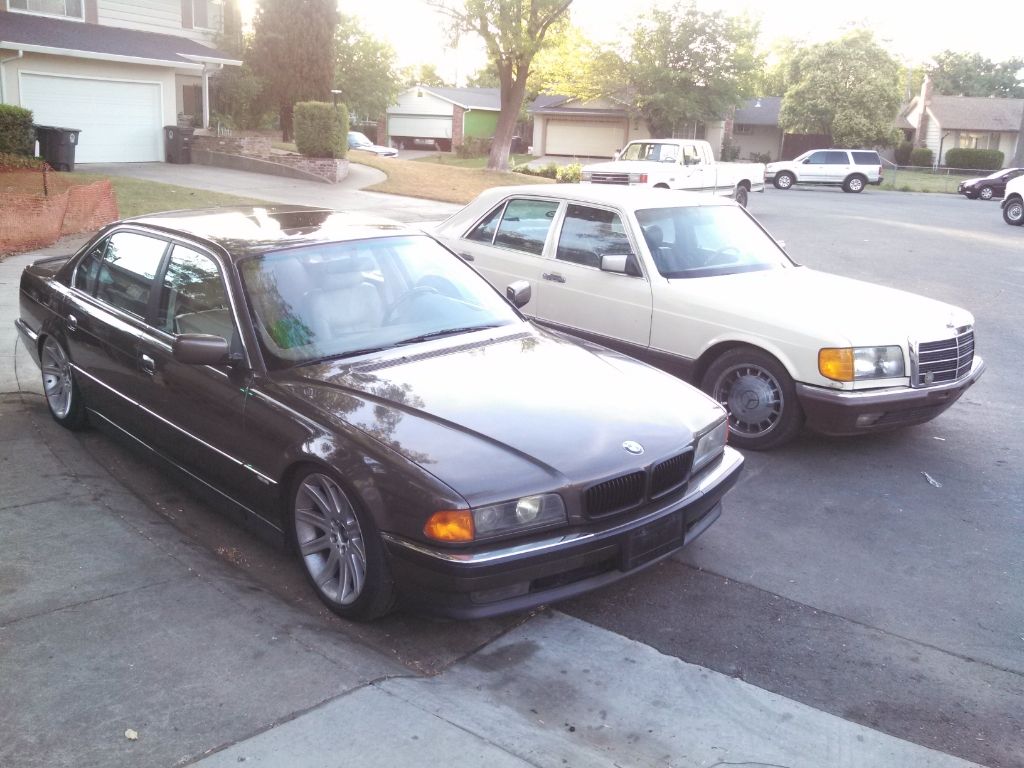 Good luck with the resto, if done wisely the job won't be tragic in terms of cost, time, and locating parts.