---
This procedure was performed on a 1979 240D door lock. Other Mercedes locks may be similar.
Remove the door panel.
Remove the outer handle. There are three screws, two under a rubber grommet and one on the inside of the door at the front of the handle
Remove the pin that holds the tumbler assembly to the handle. I used a small nail with the tip ground off held in vice grips. Be careful, there is a small spring in the assembly. Don't let the spring shoot off into a bush (ask me how I know).
My leaves seemed to be gummed up causing the lock to not work. Soak the tumbler assembly in carburetor cleaner and scrub with a toothbrush. You can also use a piece of wire to dislodge the large chunks.
Carefully remove and number the leaves and their springs as they become loose. It helps to use a pin to gently pry out the springs. Be careful not to stretch them, if they won't come out gently soak the whole tumbler more. After soaking for awhile the leaves that are still stuck can be freed by rocking them back and forth with your thumb nail. Keep soaking and scrubbing until all of the leaves are free.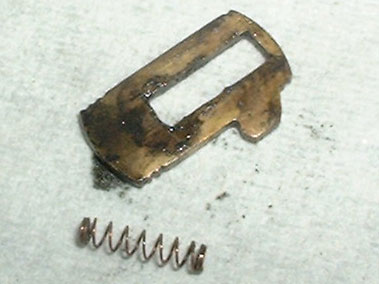 Scrub all of the muck out of the handle where the tumbler slides into the handle with a toothbrush.
Once everything is all clean carefully re assemble the tumbler. This is what it will look like when it is all free and re-assembled.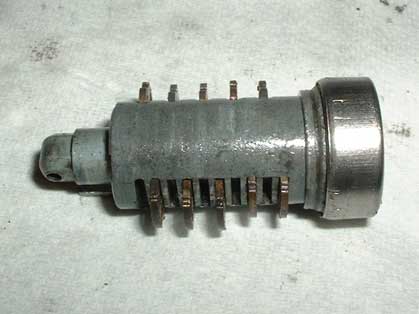 Insert your key into the tumbler All of the leaves should line up flush with the tumbler when the key is inserted.
My tumblers would not align because of worn leaves and a worn key so I took it to a Locksmith to have a new key made and the leaves repaired.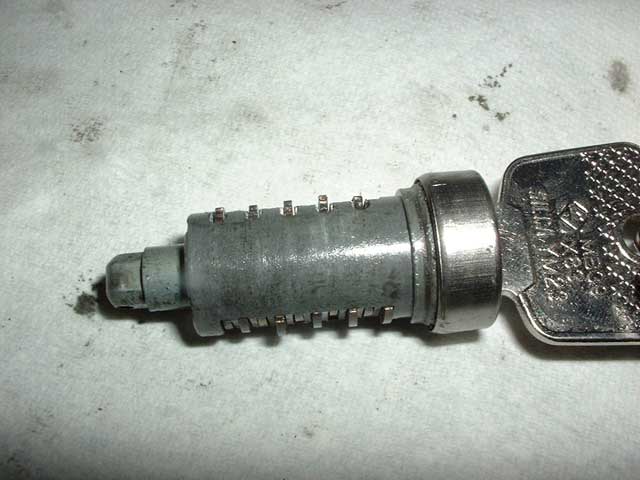 If you didn't look carefully at the whole assembly before you took it apart don't worry, I did the same thing and puzzled through how to put it back together for you. Once the tumbler is in the handle place the spring over the end of it, then use needle nose pliers to hook the ends of the springs on either side of the catch.
The rod that pins to the end of the tumbler should be oriented as shown in the picture.
Press the pin back through the rod and tumbler, then reinstall the handle and door panel.
Enjoy your working lock!
- bgkast
---
CategoryDiy