---
How to guide to replace front Brake Pads and Rotors on a W123
---
I thought I would make this pictorial for all the people that are clueless as to how to do this job, just as I was at first. I hope this helps everyone.
You need:
- 2 front rotors
- Set of front pads
- Disc brake wheel bearing grease
- Brake pad paste
- 10mm hex socket
- 5mm hex socket
- 19mm socket
- Torque wrench
- Channel locks
- DOT 4 brake fluid
Jack up the car and place on good jack stands.
Use needle nose pliers and pull the old sensors out. 9 times out of 10 they'll break, don't worry you have new ones.
Use a nail or a punch to remove the 2 pins that hold in the bake pads and spring.
You may have to use pliers to push the pads back and to pull them out.
Use your 19mm 1/2" drive ratchet and socket to remove the 2 bolts that hold the caliper to the steering knuckle.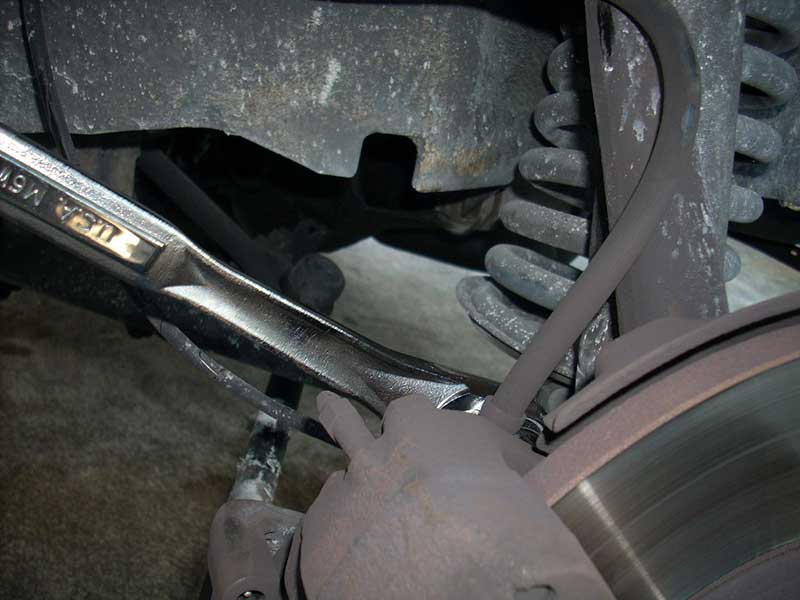 Hang the caliper by a old wire coat hanger from the torsion bar. Never let it hang by the brake hose.
Use a flat head and a hammer to remove the dust cap.
Use a 5mm hex socket to loosen the bolt, don't remove this bolt, just loosen it.
Unscrew the bolt from the spindle.
Then the bearing will fall out, looks yummy. Then pull off the rotor.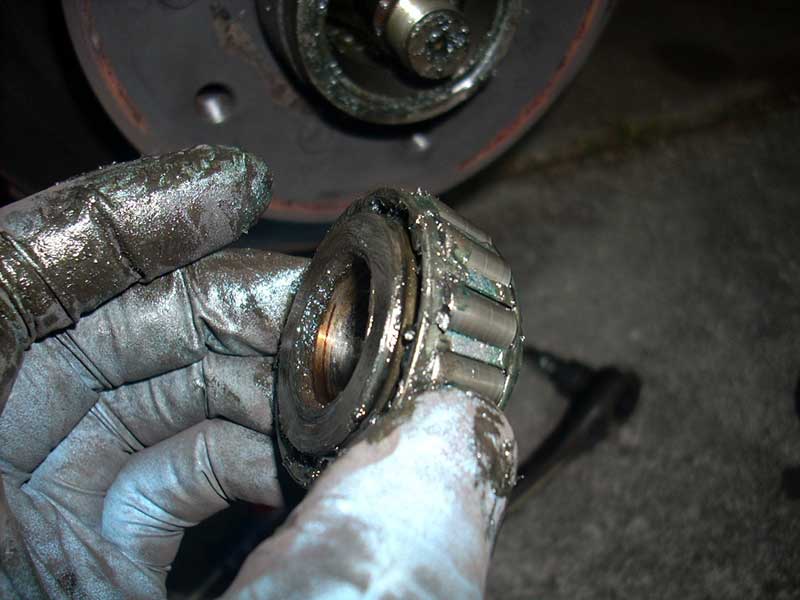 This should be what your left with.
Use 2 or 3 lug nuts and bolt the rotor/hub back to your tire.
Use your 10mm hex socket with 1/2" drive to remove all 5 bolts, there on there pretty tight.
Remove the hub and rotor and hub from the tire. The hub should come apart from the rotor, just hit it with a hammer if it doesn't. Then bolt the hub to the new rotor and put it back on your tire and tighten the bolts to 84 Ft. pounds. Use blue locktight.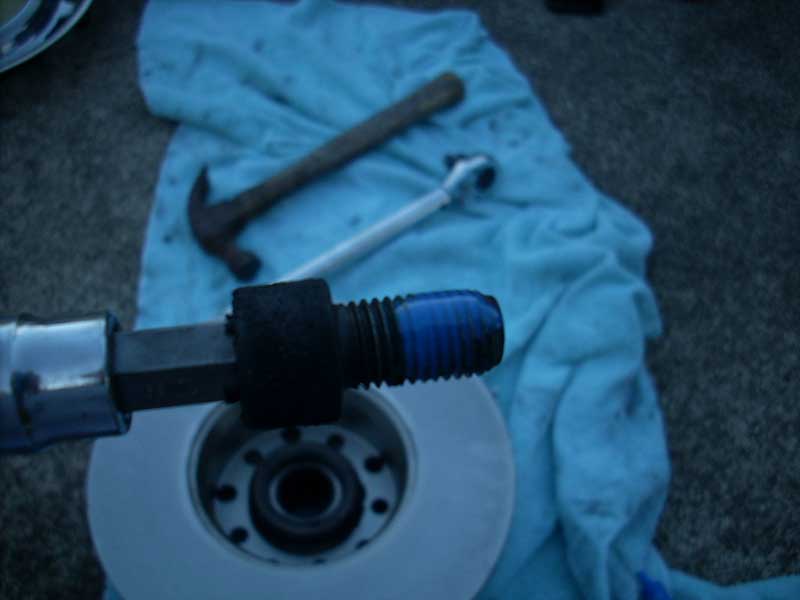 Slide the rotor/hub back on the spindle.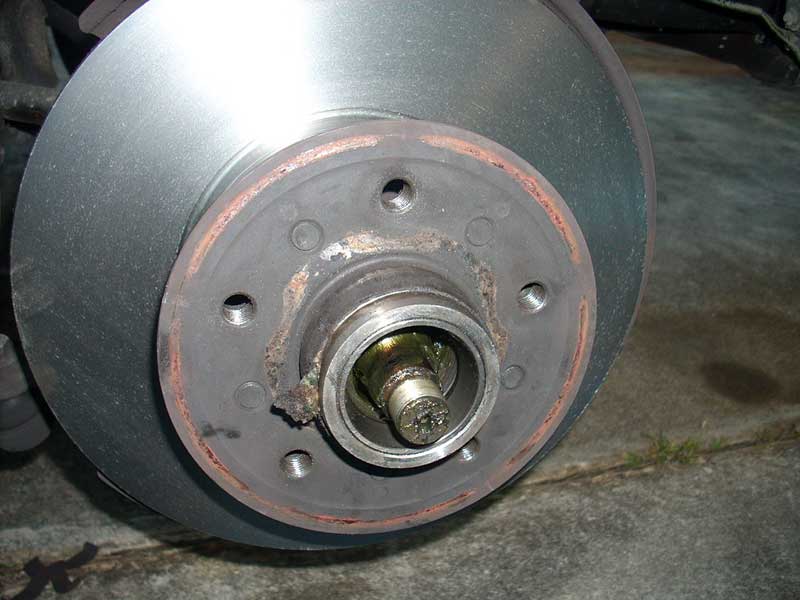 16 slide the bearing back in after you have packed it with grease. Screw the big nut back on and tighten it then back off until you feel it break free(about 1/3 of a turn to the left). You don't want to much pressure on the bearing or it will not spin freely. Then snug down the 5mm bolt.
Hit the dust cap back on and then put the caliper back on using lock tight on both bolts and torque them to 84FT pounds.
Apply brake paste to the back of each pad.
Push the piston in the calipers back and slide in the new pads.
Snap in the new sensors your done.
I hope this will be of help.
WARNING - Before attempting this job be sure to read member comments in the following thread:
Discuss this DIY here.
-79Mercy
---
CategoryDiy