---
This procedure applies to W123 / W126 Sunvisor mirror door replacement.
---
Are your sun-visor mirror cover hinges cracked and no longer hold the cover?
This DIY article is written to explain how to change them out without trashing the rest of your visor.
First find a parts replacement visor. If you find ones that are nice enough for your vehicle that match then
just replace the entire visor, it will be easier. I found same color visors for a W126 that do not fit my W123.
However the mirror inserts are the same size for the 2 bodies. Many visors are ripped, sun bleached, or
with foam cores broken down are good cheap candidates for this swap.
1) Pull the fuse for the visors. (Fuse 2 in a W123) Careful, it is always live.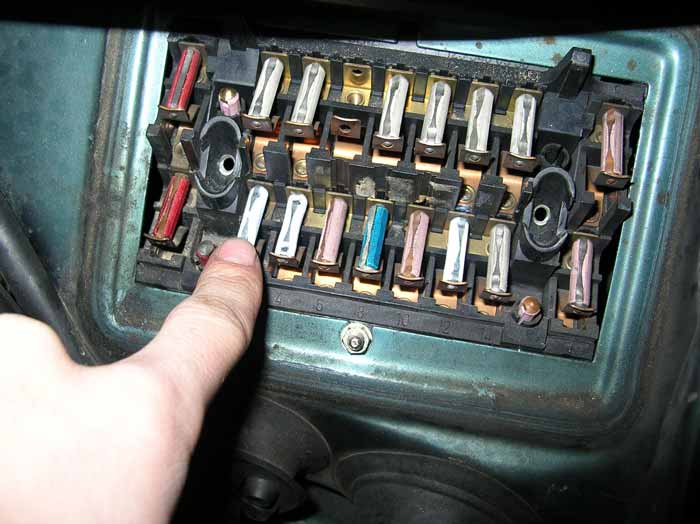 2) Carefully use a small blade screwdriver and pry the bottom of the mirror up slightly
then pull the mirror unit completely. You will see the 2 bulbs and 2 wires when mirror cover out.
3)Unplug the 2 wires and use a heat gun to warm the spots where the plastic frame is glued in (shown)
and gently pry on the corners with your fingers. It will come out if your gentle.
DO NOT MELT THE PLASIC OR VINYL THE GLUE SOFTENS EASILY!
4)Pull the frame out and peel off any areas of glue build up.
5) Re-assembly is the reverse of disassembly. I used hot glue to attach the new frames to the visor. Now would be a good time to replace bulbs if you choose.
- rg2098
---
CategoryDiy