---
Here we go. After nearly a year lusting after eurolights and clear corners for my benz I finally did it. I asked many, many questions along the way. Thank you all for your input. What follows is a few pictures of my installation. I hope it helps someone. If anyone has any questions I will gladly take more pictures and walk you through it.
The first picture is the old harness which I unplugged from the back of my lights. It is shown with the cover off next to the new harness.
This are the pins installed in the new 6-pin harness.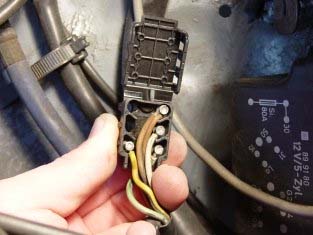 That new harness just simply plugs into the new lights. Actual installation of the lights is very straightforward. Three bolts each side.
The old look........
Total of about $300 and an hour of my time. What a difference!!!
If anyone has any questions whatsoever either post them here or e-mail me and I will take more pics.
FINISHED!!!!!!!!!!!!!!!!!!!!!!!!!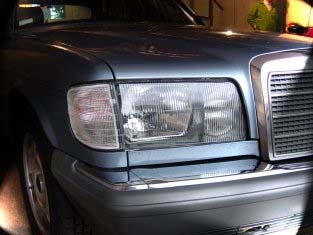 Full frontal: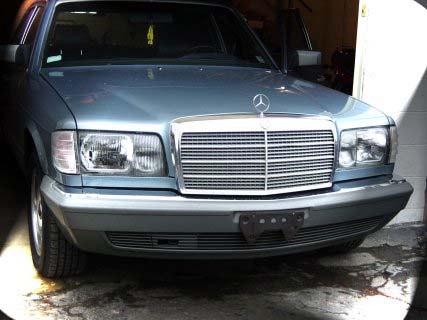 dakota adds:
"Very nice, vwbuge. If your headlights have city light bulbs, a jumper wire from each corner light to headlight Pin #3 should power them up."
Blu 420Sel adds:
Vwbuge,
Thanks for posting these pics. It made my install a breeze last night and left me much more time to enjoy the new look!
For the sake of posterity I'll list the part numbers below so they will be in this thread.
qty (2) - 006 545 80 28 - six-pin electrical connector, socket - $2.40 each
qty (2) - 009 545 30 28 - six-pin electrical connector, cover - $3.00 each
qty (2) - 003 545 26 26 - pin, connector (female pin sockets for city lights) - $2.80 each
qty (2) - H4 bulbs (I used Osram)
Thanks!!
- vwbuge
---
CategoryDiy