1170780145 3-way vacuum "Y" connector
---
Item Number: 1170780145
Main Category: MERCEDES BENZ
Sub Category: Vacuum System
Description: 3-way vacuum "Y" connector
Weight: 0.050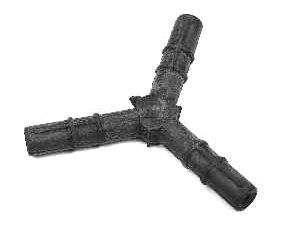 NOTE – All prices on special order parts subject to change without notice.
__________________
ASE Master Mechanic
asemastermechanic@juno.com
Prototype R&D/testing:
Thermal & Aerodynamic System Engineering (TASE) Senior vehicle instrumentation technician.
Noise Vibration and Harshness (NVH).
Dynamometer.
Heat exchanger durability.
HV-A/C Climate Control.
Vehicle build.
Fleet Durability
Technical Quality Auditor.
Automotive Technical Writer
1980 240D
1983 300D
1984 190D
---
Last edited by whunter; 02-22-2013 at

10:37 PM

.