Hello,
I am installing a pair of W210 Mirrors on a W202.
This is the female plug that is on my W202 harness on the car:
What I have planned to do is to find the part number of the W202 Male Mirror Plug and change the W210 plug on the W210 Mirror to the 5 pin rectangular W202 male plug.
This keeps the car side of things untouched as much as possible.
The problem I am having is finding the part number for this male plug that I need to convert the W210 mirror to a W202 compatible plug.
This is the male plug I am after: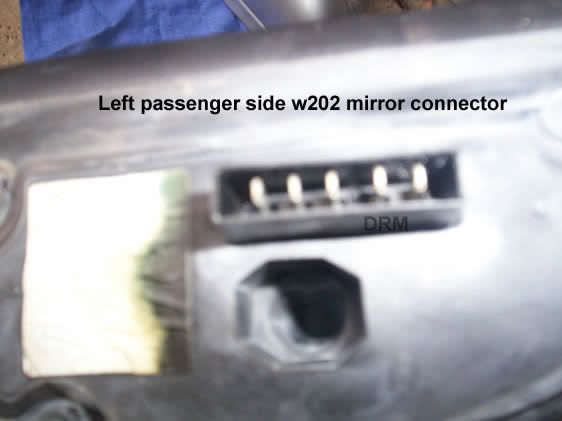 And another picture of a plug that I assume is exactly the same as the plug above but minus the plastic covering around it:
I got the part number off this plug above but the dealership said it is out of stock in both the singapore and german warehouse'.
But I am sure there are other mirror plug part numbers I can try which look exactly the same as the two male plugs above as I have seen these plugs in pictures on a lot of mercedes mirrors.
Does anyone have the part number for this 5 pin rectangular male plug? It has three pins, then a small gap of plastic then two pins.
The part number for the female connector it will connect to on my W202 is 0025458226 if that helps.
Thanks.